Enjoy complete peace of mind with a fast, secure, and reliable network right here in Northwest Wisconsin. Mosaic Technologies takes great pride in providing a Community Assist program that helps you stay in touch, no matter what.
If you or someone you know is experiencing financial difficulties, we encourage you to contact us to see if you qualify for support. We participate in various programs to help keep you connected because the internet is important for safety, education, job hunts, talking to loved ones, and much more!
Mosaic participates in various support and assistance programs such as Lifeline, Affordable Connectivity Program (ACP), and Mosaic Community Assist. Scroll or call to learn more, our local Customer Experience Specialists are standing by.
The Affordable Connectivity Program replaced the Emergency Broadband Benefit on December 31, 2021. Learn more about the Affordable Connectivity Program by visiting fcc.gov/ACP.
You can learn more about the program transition and steps you may need to take to stay enrolled by visiting fcc.gov/broadbandbenefit.
Stay Connected

Affordable Connectivity Program
About the Affordable Connectivity Program
The Affordable Connectivity Program is an FCC benefit program that helps ensure that households can afford the broadband they need for work, school, healthcare and more.
The benefit provides a discount of up to $30 per month toward internet service for eligible households and up to $75 per month for households on qualifying Tribal lands. Eligible households can also receive a one-time discount of up to $100 to purchase a laptop, desktop computer, or tablet from participating providers if they contribute more than $10 and less than $50 toward the purchase price.
The Affordable Connectivity Program is limited to one monthly service discount and one device discount per household.
Who Is Eligible for the Affordable Connectivity Program?
A household is eligible if a member of the household meets at least one of the criteria below:
Has an income that is at or below 200% of the federal poverty guidelines; or
Participates in certain assistance programs, such as SNAP, Medicaid, Federal Public Housing Assistance, SSI, WIC, or Lifeline;
Participates in Tribal specific programs, such as Bureau of Indian Affairs General Assistance, Tribal TANF, or Food Distribution Program on Indian Reservations;
Is approved to receive benefits under the free and reduced-price school lunch program or the school breakfast program, including through the USDA Community Eligibility Provision in the 2019-2020, 2020-2021, or 2021-2022 school year;
Received a Federal Pell Grant during the current award year; or
Meets the eligibility criteria for a participating provider's existing low-income program.
Read more on the Affordable Connectivity Program at FCC.gov/ACP
Check out the Affordable Connectivity Program Consumer FAQ for more information about the benefit.
Stay Connected

Mosaic Community Assist
Internet is for more than gaming and movies. Internet is for you or your child's education, from schooling to homework to applying for scholarships! It's for helping you on your job search, paying bills, and so much more. Get the High-Speed Internet you need for your family to connect at prices you can afford. Contact us today to see if you qualify.
Download speed up to 25 Mb*

Upload speed up to 10 Mb*

$24.95 per month

Unlimited Data, Always

Free 24/7/365 Technical Support
Mosaic Community Assist is only available in Mosaic Technologies service areas. Eligible households are subject to annual recertification. Assistance program is limited to one connection per household.
Connected Generations
Lifeline Support for Affordable Communications

Since 1985, the Lifeline program has provided a discount on phone service for qualifying low-income consumers to ensure that all Americans have the opportunities and security that a phone service brings, including being able to connect to jobs, family and emergency services. Lifeline is part of the Universal Service Fund. The Lifeline program is available to eligible low-income consumers in every state, territory, commonwealth, and on Tribal lands. Read more…
The Lifeline Program is designed to reduce the monthly telephone or broadband charges for low-income, eligible customers and is only for households with a phone or Internet service with qualifying speeds, greater than 10×1 Mb. Lifeline can save you up to $9.25 per month depending on where you live.
Eligibility guidelines vary throughout the country. You may be eligible for Lifeline if you, or someone in your household, participate in one of the following federal assistance programs:
Medicaid/Medical Assistance
Supplemental Nutrition Assistance Program (SNAP aka Food Stamps)
Supplemental Security Income
Federal Public Housing Assistance or Section 8
Veterans Pension Benefit Program
Individuals who do not qualify under any of the above but live on or near a federally recognized reservation may qualify for Lifeline Assistance if the applicant receives benefits from at least one of the following programs:
Bureau of Indian Affairs General Assistance
Tribally Administered Temporary Assistance for Needy Families
Head Start (only for those meeting its income qualifying standard)
National School Lunch Program's free lunch program
We know these programs can get confusing, so give us a call, or stop by our office for more details and support. Want to research more before calling? Visit  LifeLineSupport.org to find out if you qualify, how to apply, supporting companies, rules, and more.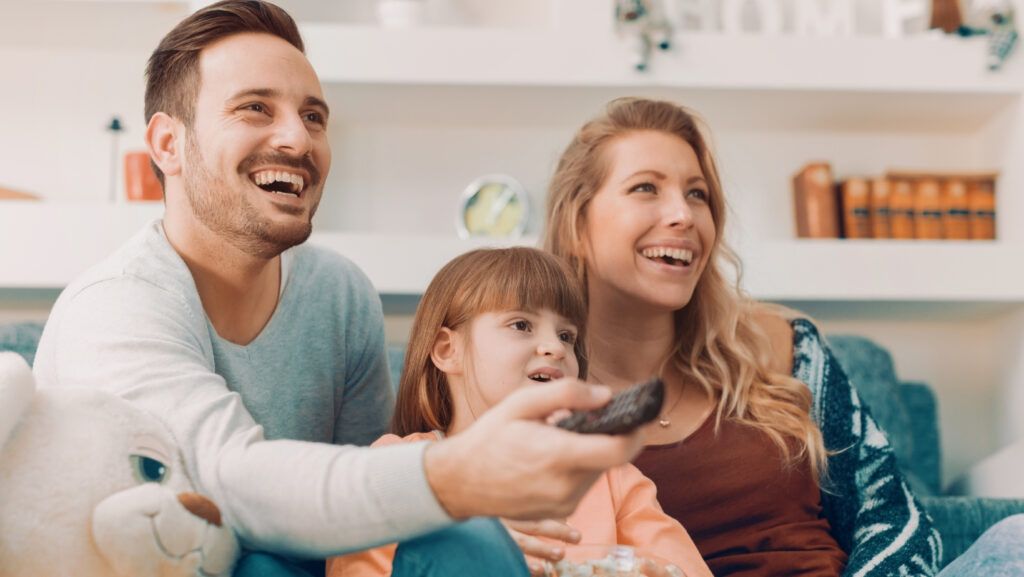 Our job is to always represent you, and we believe you should have access to all your favorite programs at a fair price. We know that anything less is unacceptable. That is why we protect our customers by working with Celect Communications, negotiating fees and programming on your behalf. Learn more about your cable costs and how we are committed to serving our community and neighbors at TV on my side .