A huge congratulations to our amazing customer, Thomas, of Chetek, WI!

He has consistently had his Mosaic Technologies yard sign up, and now he has won free services for a month!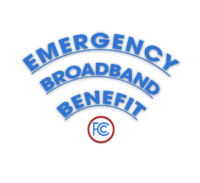 Emergency Broadband Benefit
The Emergency Broadband Benefit is an FCC program to help families and households struggling to afford internet service during the COVID-19 pandemic. This new benefit will connect eligible households to jobs, critical healthcare services, virtual classrooms, and so much more.
LOCAL SUPPORT LOCAL BUSINESSES SUPPORTED BY MOSAIC