Strengthening Communities One Mile At A Time

Did you know a fiber line can increase your house's value to up to 3%? Take your Home & Business to the next level by upgrading your traditional copper Internet to Fiber Optics.
FIBER OPTIC TECHNOLOGY
Building diverse and reliable network connections. With fiber technology, during a potential network outage, the rerouting of traffic will keep your services up and running!
With Mosaic's state-of-the-art-network, we promise symmetrical speeds i.e. same upload & download speeds to improve your streaming, video chatting, and countless other internet experiences.
FIBER CONSTRUCTION PROCESS
We're hard at work extending our fiber network to the communities and areas that need it most. If you're in one of these areas, then chances are you're curious what is going to take place over the next few months. That's why we made this easy to follow timeline that helps describe the construction process! If you have any other questions that aren't answered here, please don't hesitate to give us a call at (715) 458-5400.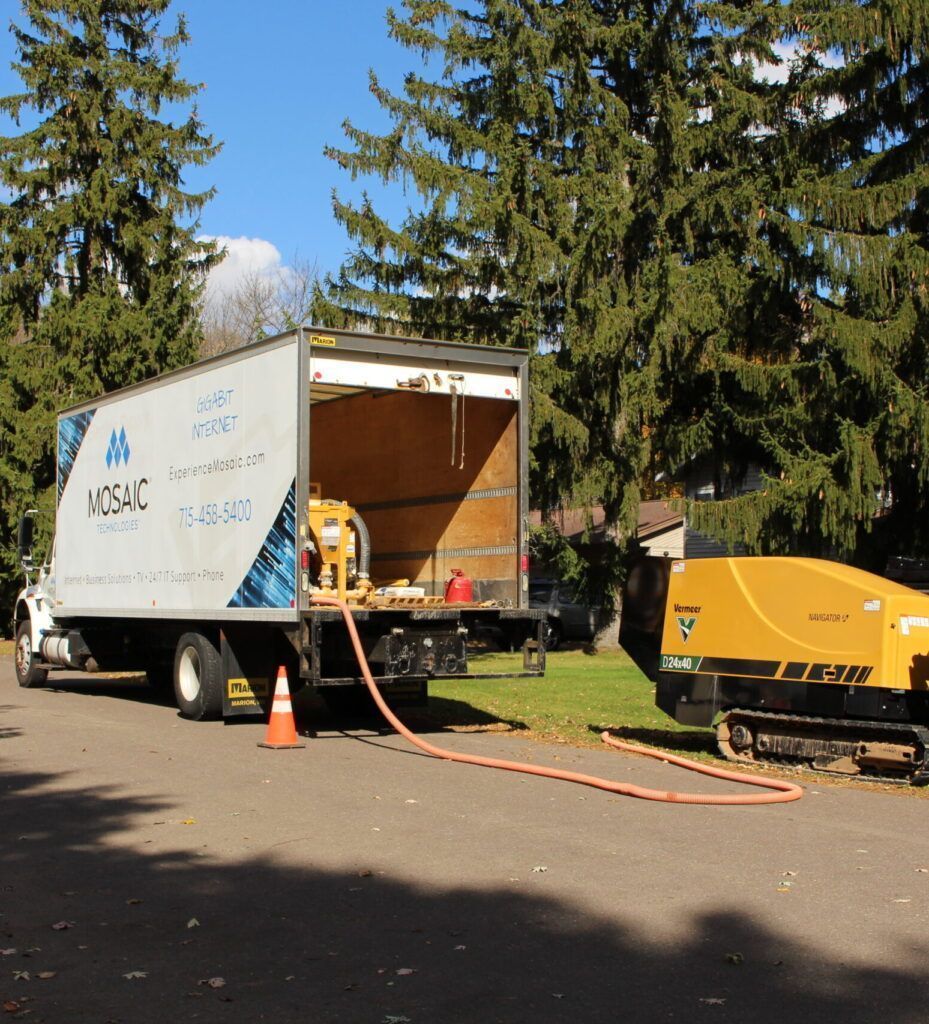 Building For Over 100 Years Getting Our Community Connected!
We work hard to ensure the communities in which we live and serve each day remain attractive to economic stability and development.  A great example of how small rural municipalities can remain stable, and become more attractive to economic development, is through the adoption of fiber infrastructure.
Widely recognized as a leader in the rural telecommunications industry, Mosaic has been in business for more than 60 years and continues to prioritize future-proofing the cooperative's infrastructure by delivering fiber to each and every home within our serving territory and continue expansion to those unserved and underserved areas.
Be sure to upgrade to fiber, so when that next storm rolls through, you won't have an interruption. Fiber internet also provides improved latency, symmetrical speeds up to 1 Gig, and when paired with MosaicEdge, a superior internet experience like you've never seen before.
We're in this together and we thank you for the opportunity to serve you! Please contact us at (715) 458-5400 for more details.