STATE-OF-THE-ART TECHNOLOGY
Enjoy complete peace of mind with the fastest, most secured & most reliable business internet in Northwest Wisconsin
Lightning Speed
Mosaic high-speed internet gives you access to the people and data you need when you need it.
24/7 Support
Fiber is extremely reliable, but we're here to help 24/7 if something goes wrong!
Reliability
With Mosaic high-speed fiber internet services, you will experience little to no downtime.
Bold Security
Mosaic is building a future-proof, state-of-the-art network that boosts connectivity.
Ultimate Connection Package
PACKAGE INCLUDES:
Up to 10 GIG/10 GIG

Ultimate Speed

Symmetrical Speeds

No Data Cap


PACKAGE INCLUDES:
Up to 1 GIG/1 GIG

Fastest Speed

Symmetrical Speeds

No Data Cap


PACKAGE INCLUDES:
Up to 500/500 Mbps

Faster Speed

Symmetrical Speeds

No Data Cap

PACKAGE INCLUDES:
Up to 250/250 Mbps

Fast Speed

Symmetrical Speeds

No Data Cap

PACKAGE INCLUDES:
Up to 100/100 Mbps

Fiber Speed

Symmetrical Speeds

No Data Cap

Call our experts to find out best plan for your business
Why Mosaic's High Speed Internet?
For various locations in Northwestern Wisconsin, Mosaic Technologies is your answer to which state-of-the-art technology should you choose to support your lightning-fast internet. We're continuing to expand our fiber network to our surrounding areas at a rapid pace, which means there is almost no limit to how fast your internet can go!
Mosaic provides a number of business internet speed options, so you can choose the speed that's just right for your business. Switch to Mosaic high-speed internet and receive fast and reliable direct internet connection, so you can achieve much more. Add Managed Wi-Fi to your package for even better signal and service. Don't forget, our tech support team is available 24/7.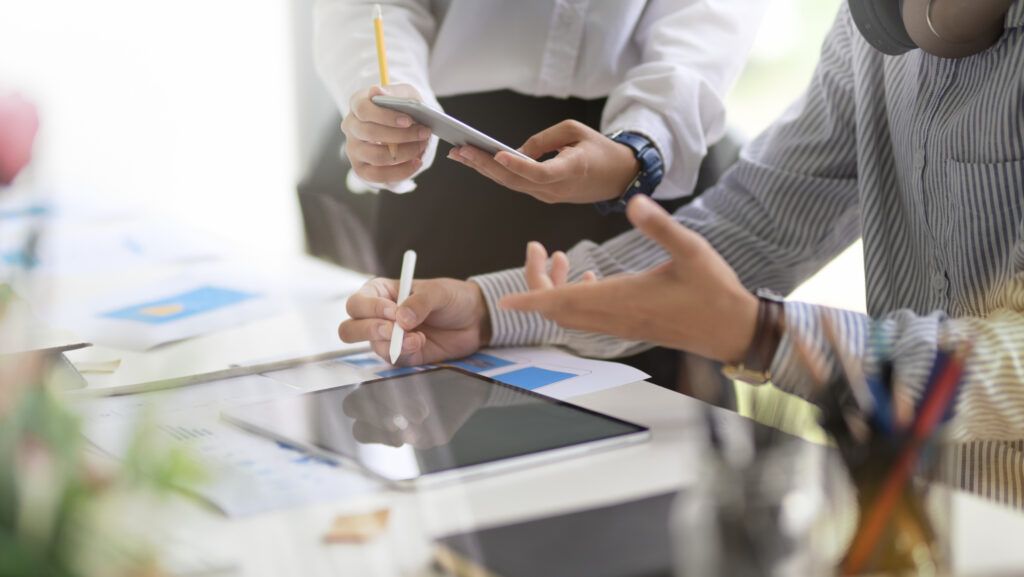 Mosaic offers a variety of internet options, with a variety of speeds, to meet your company's needs. We know that upload and download speeds are such a vital part of your internet service, which is why we offer symmetrical speeds, so you can upload and download at the speed of light and help increase your business's productivity. Take a look at our internet speeds below, and contact us if you have questions!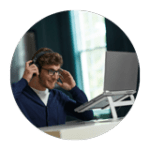 Mosaic provides the bandwidth your business needs. With our state-of-the-art fiber network, experience revolutionary symmetrical speeds.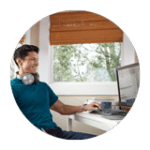 Our future-proof network has everything to offer. From fast speeds to network reliability and security your business will be in the right hands with Mosaic.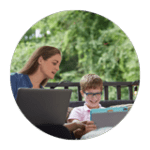 Our local, professional experts carve out a detailed solution to help your company continue to grow and succeed.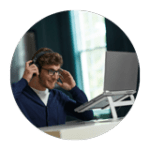 Mosaic offers the support you can count on. Talk to our experts who are ready to help you and your business with any questions that you have.
Give more power to your business with best-in-class Managed Wi-Fi!
The NEW MosaicEDGE™ app allows you to:
Control and customize your business internet to your specific needs.
Monitor device activity on your network with MosaicEdge™ Experience.
Manage all cybersecurity on devices with MosaicEdge™ Protect.
Exclusive, top-of-the-line Mosaic EDGE™ router.

Guaranteed better Wi-Fi signal throughout your business.